An Irish firm has become one of only a handful of companies around the world to generate electricity from the power of the sea.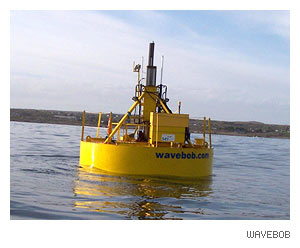 Using their pioneering prototype, Wavebob Ltd is now producing power in the Atlantic swells off the coast of Co Galway.
Andrew Parish, Wavebob chief executive, said with the rising cost of oil any alternative technology makes good economic and environmental sense.
"This is a giant leap forward for renewable energy production in Ireland. We anticipate that power generated by the Wavebob will soon help to lessen our over-reliance on the fossil fuels that currently provide the majority of the world's power," he said.
"As an island in the middle of the energetic Atlantic Ocean, Ireland can be to wave energy what Saudi Arabia is to oil. The more we exploit this unlimited natural resource, the better it will be, not just for the global environment, but also for the Irish consumer's pocket."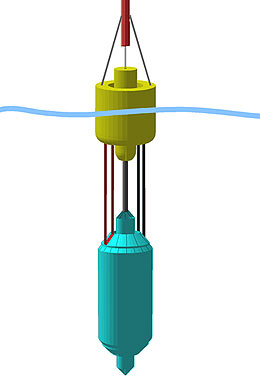 Wavebob is the first Irish company to get electricity from the sea and the success places them firmly amongst the frontrunners to provide commercial-scale wave power.
The device, which appears to sit on the surface of the sea like a large buoy, has undergone extensive testing in laboratories and in sea trials since 2006.
It is deployed on the Marine Institute/Sustainable Energy Ireland's wave energy test site in the Atlantic Ocean off Spiddal.
At full scale, each Wavebob will be capable of producing more than one megawatt or enough electricity for 1,000 homes.
Eamon Ryan, Irish Minister for Communications, Energy and Natural Resources and Green Party TD, has said he wants 500 megawatts of ocean energy installed by 2020.